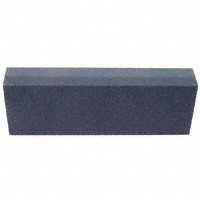 Martin Yale Paper Drill Bit Sharpener MRS101E00
Martin Yale Paper Drill Bit Sharpener


Sharpen the Paper Drill Bits for your Paper Drill by purchasing a Martin Yale Paper Drill Bit sharpener. This Paper Drill Bit Sharpening Stone is an easy to use hand held Sharpening Stone that also removes and smoothes Paper Drill Bit burrs.
THE MINIMUM ORDER FOR ALL MARTIN YALE PRODUCTS IS $40.00.

DON'T SEE THE MARTIN YALE PART YOU'RE LOOKING FOR? WE CAN GET IT FOR YOU, GIVE US A CALL.