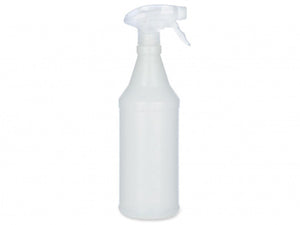 Martin Yale 201 Rubber Roller Cleaner and Roller Rejuvenator Item 201 - Spray Bottle
Martin Yale 201 Rubber Roller Cleaner and Roller Rejuvenator Item 201 - Spray Bottle

Martin Yale 201 Rubber Roller Cleaner and Roller Rejuvenator (Item 201) is for use on all paper handling equipment rubber wheels that advance paper. This item page is for a Spray Bottle with a minimum order of 2 Bottles.

Martin Yale Rubber Roll Cleaner rejuvenates rubber rollers for folders and bursters and eliminates roller glaze literally on any friction fed Rubber Roller machine.

Roller Cleaner also helps condition rollers for better performance and longer life!

Volume in bottle: 13oz
Non Returnable Item
THE MINIMUM ORDER FOR ALL MARTIN YALE PRODUCTS IS $40.00.

DON'T SEE THE MARTIN YALE PART YOU'RE LOOKING FOR? WE CAN GET IT FOR YOU, GIVE US A CALL.